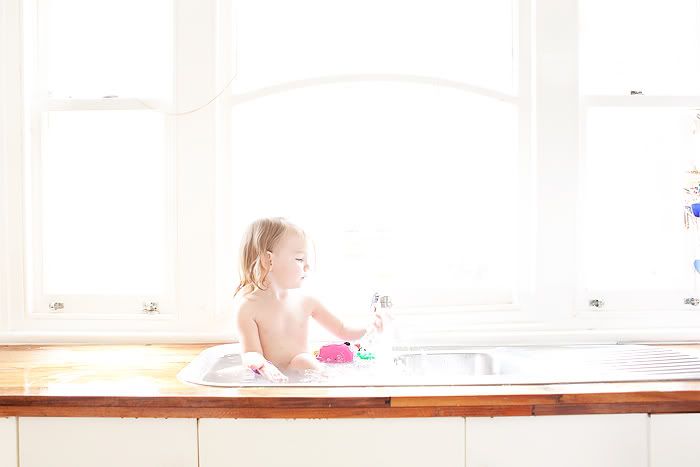 Both of my kids go through stretches where they will. not. have a bath. Once we get them back in somehow though, they don't want to get out!
Things that entice them in to the bath when they are refusing are -
A novelty change of location like the sink or basin or a little pool or outdoor tub if its hot
We put a baby bath inside our shower they like to sit in that while we shower
Bath crayons and paint, both kids LOVE these! There is an easy bath paint recipe
here
Taking non bath toys in with them (obviously ones that won't get wrecked in the water!), things like trains and cars are a hit with roads or tracks drawn in bath crayon
Spray bottles with a little food colour or just water
Potion making with liquid soaps, bubble bath and shampoo while in the bath, makes for very clean smelling kids afterwards!