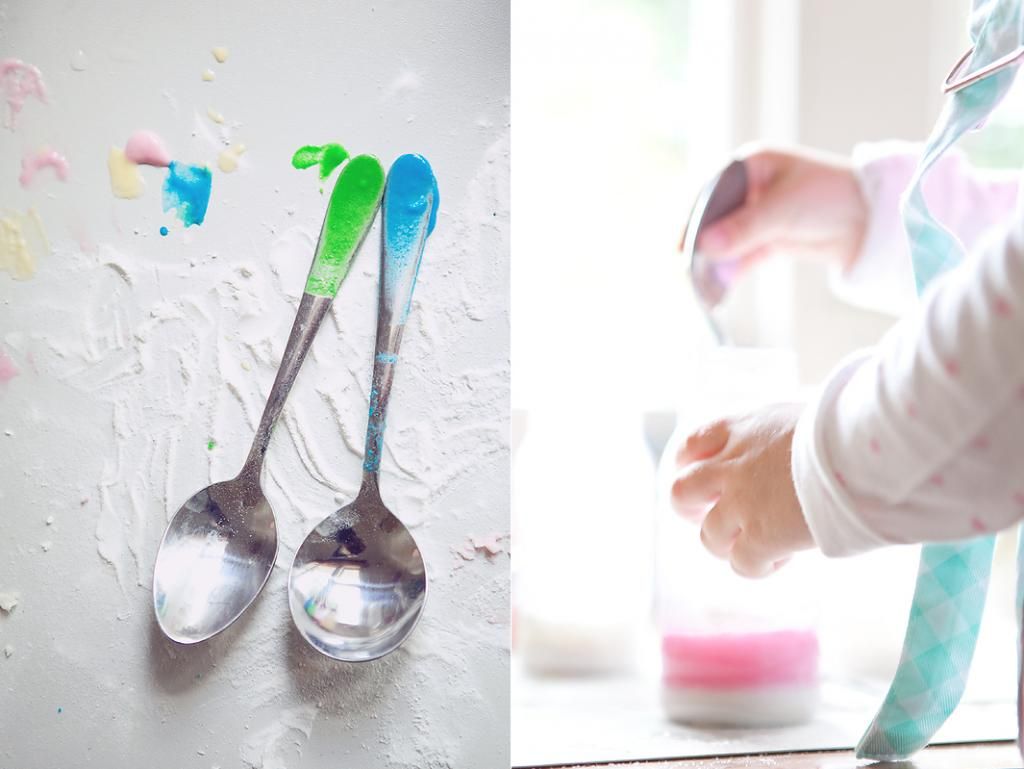 I found the recipe for puffy paint on pinterest, 1 cup of self raising flour, 1 cup of salt, 1 cup of water and food colour. Mix it all together so that it is a paste like consistency. We veered from the recipe a little for a couple of reasons, first because we didn't have enough salt left for a cup and second because a 3 year old was in charge of the whole thing and her measuring
may
have been "slightly" out!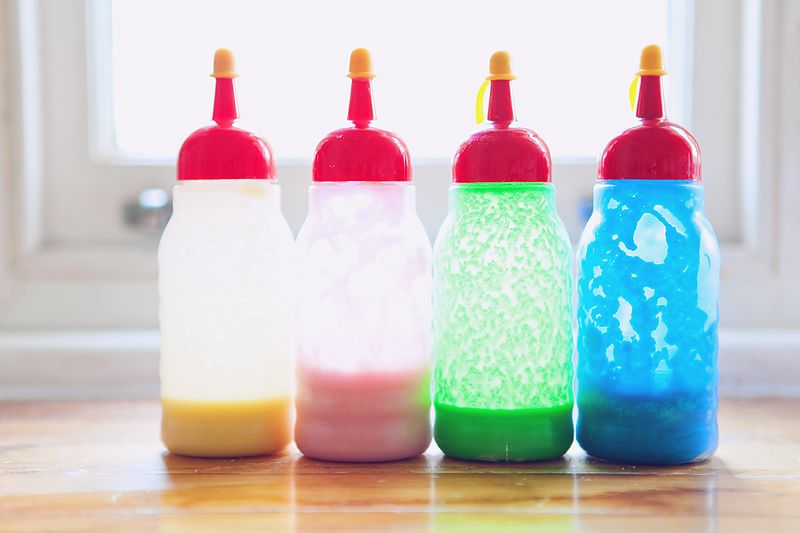 She did the mixing straight into the squeeze bottles rather than transferring it from a bowl.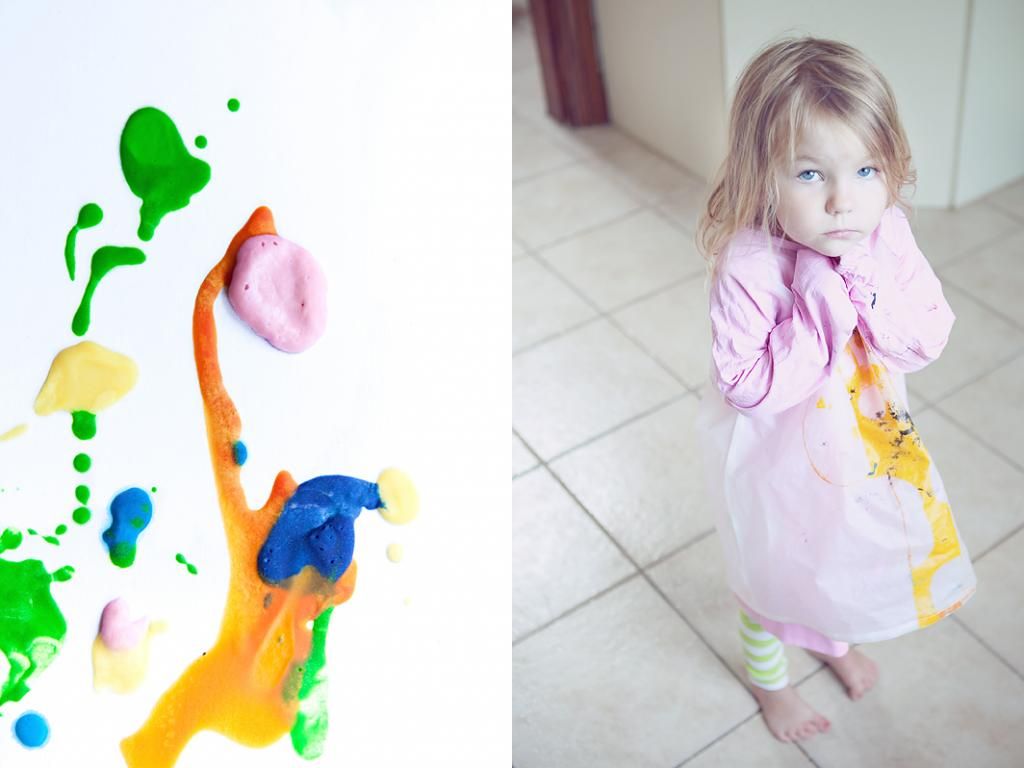 I thought she was all good to go in her smock but she still managed to get lots of paint on her clothes! It did wash out luckily. Once the paintings were done, we cooked them in the microwave in 3 x 10 second bursts, getting the puffy look.