I was going to do a photo a day just through January but then I thought why not start before and include the Christmas excitement. The kids helped make the wreath, we collected the pine cones, tied them to a ring, added tinsel and paint, then the baubles with a hot glue gun.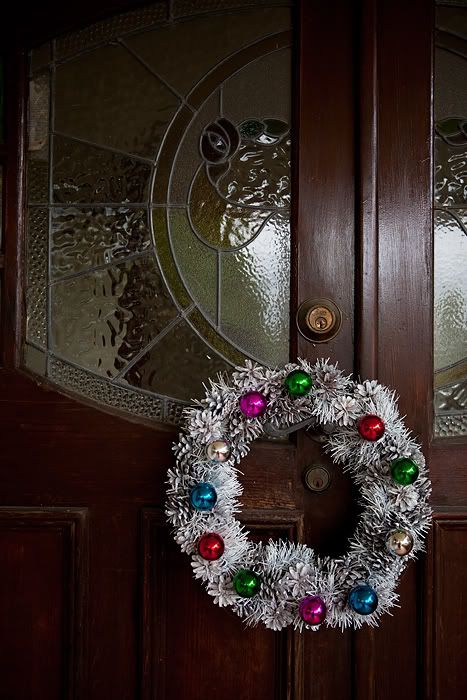 You know, I didn't even notice that some of the stained glass in or front door was held in with stick tape until we'd lived here well over a year!
He hasn't learnt to play it yet, but that is one of the many things we want to get happening in 2012.
The first two were taken with my Canon 5d mkII with 24-70L, the bottom with 85 1.8.